The holiday season is a big deal for retailers. It's an even bigger deal for nonprofits. So when our friends at KC Pet Project needed help standing out from all the other nonprofits who also draw from the same shrinking collection of seasonal givers, we decided to elevate the practice of seasonal asking to an art form. Literally. The result was much more than an annual appeal. It was the biggest thank you we knew how to give.
First, we found an inspired group of animal artists that had the stories and skill set to inspire donors. Then, we supplied them with non-toxic paint, canvas, and of course, drop cloths.
Finally, we let them create. Followed by baths, treats and lots of drying time for the dozens of artworks that were then photographed and turned into greeting-card ask letters.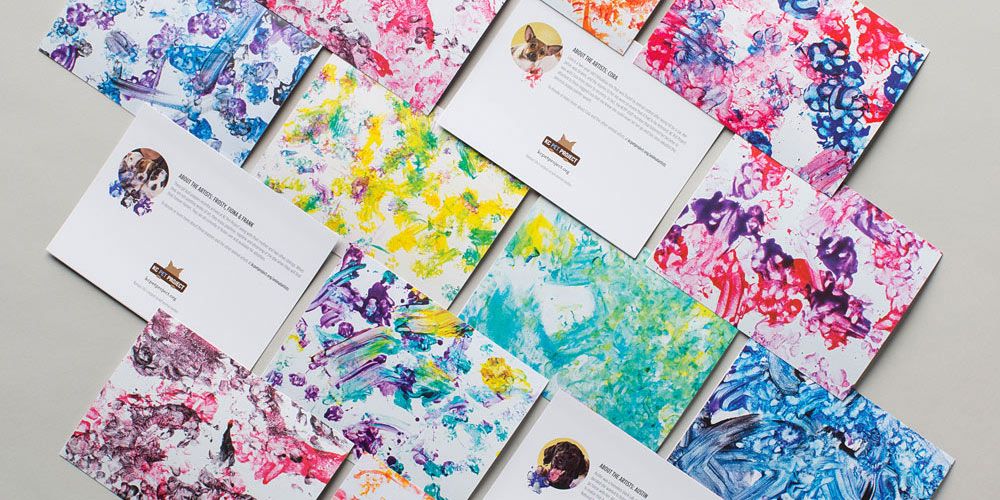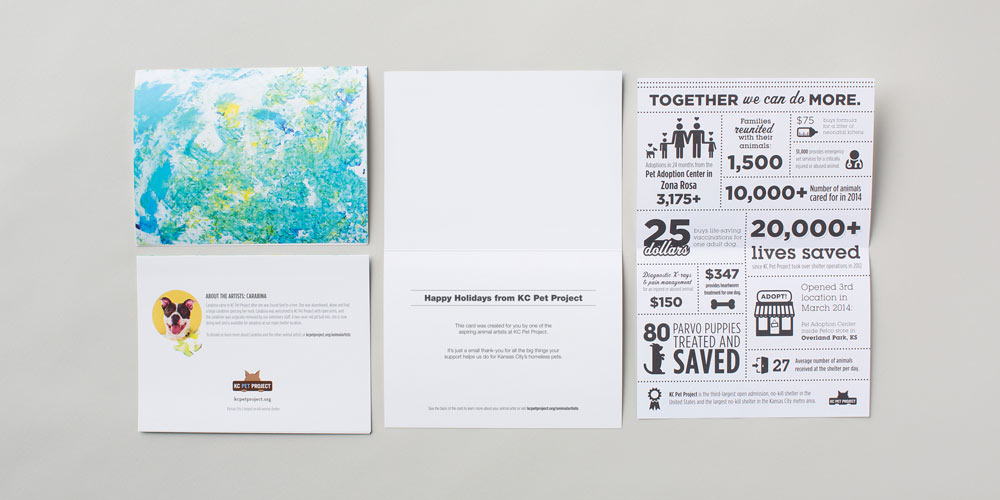 And of course we documented the entire process. The result was a series of videos that made the animal artists social-media famous.
CREDITS:
Art Director: Jim Dore // Copywriters: Joe DeSalvo & Tom Demetriou // Editor: Tim Kail // Photographers: Ron Berg & Kyle Pugh